Joshua Nowlan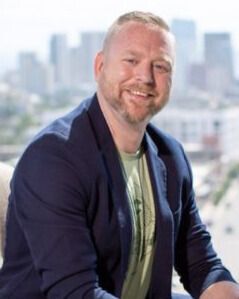 Joshua Nowlan is a Technical Solutions Engineer from Denver, CO.  He is a graduate of ITT Technical Institute with a degree in Information Security/Networking and is currently employed at Arrow Electronics. Nowlan has been a ROMP Ambassador since 2021 and plans on using his passions and experiences to inspire survivors who suffered from trauma to live their lives without any limitations.
Apart from school, work, and being a ROMP ambassador, Nowlan enjoys any outdoor activities, craft breweries, concerts and CrossFit.
His 'Why': To represent a non-profit organization that values it mission statement and service.  Educating and raise public awareness around limb loss and are committed to making a positive difference in the lives of others.  To share my story in hopes to inspire resilience and find joy in their new norm.   
Favorite ROMP Moment: Volunteering my time to move ROMP into their new facility in Denver and meeting members.