Karrigan Smith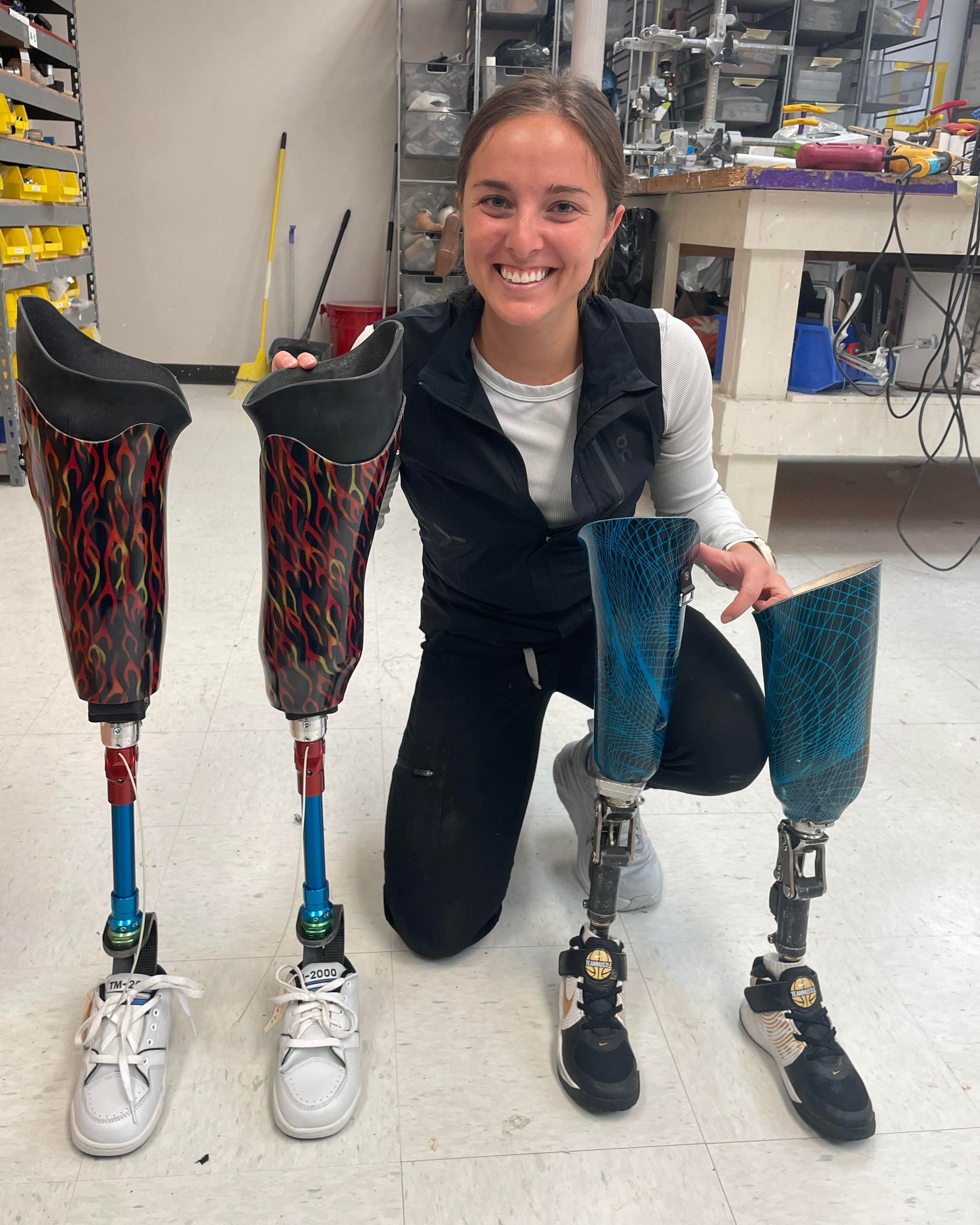 Karrigan Smith is a Board Eligible Prosthetist/Orthotist from Saint Johns, MI.  She is a graduate of the Baylor College of Medicine's Masters program for Orthotics and Prosthetics and accepted a job at Tolsma-Stockwell Prosthetics in Colorado Springs, CO. She works primarily with pediatrics and high activity athletes and amputees. Smith has been a ROMP Ambassador since 2019 and plans on using her passions and experiences to provide patients with the tools they need to access their full potential in mobility.
Apart from school, work, and being a ROMP ambassador, Karrigan enjoys running, hiking, camping, skiing- basically any outdoor activity you could think of!
Her 'Why': What made you get involved with ROMP as one of their Ambassadors? I have always been fascinated with mobility and have had a profound appreciation for the fragility of it as a former athlete. I volunteered with ROMP in Quito, Ecuador in 2019 and my understanding of the lack of prosthetic care and need for our services only deepened. I am passionate about ROMP's mission and believe that everyone should have access to the prosthetic care that they need. 
Favorite ROMP Moment, if applicable: During my 2019 trip to Quito, my volunteer group and I spent some time before our clinic days in the Amazon wilderness learning about the country, its people, and getting to know each other. I really helped strengthen our bond as a group and made the week that much more memorable.