Lauren Hagedorn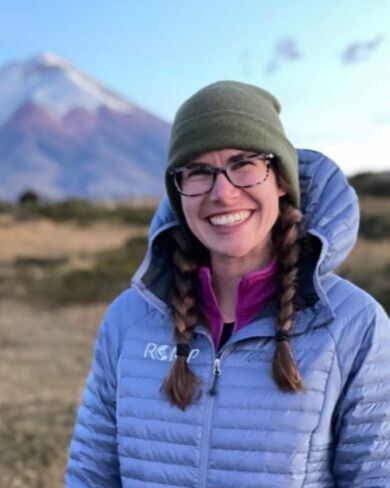 Lauren Hagedorn is an Adapted Recreation instructor and passionate community-builder in Madison, Wisconsin. She is a graduate of Duke University with a degree in Psychology, Environmental Science, and Documentary Studies and is currently pursuing a Master's degree in Recreation Management at the University of Wisconsin La Crosse. Hagedorn has been a ROMP Ambassador since 2021 and plans on using her passions and experiences to welcome more people into the amazing ROMP community and express gratitude for everyone who supports ROMP's pursuit of mobility for all!
Apart from school, work, and being a ROMP ambassador, Hagedorn enjoys spontaneous adventures (biking, running, hiking, attending thought-provoking events, looping the neighborhood... you name it!), stoop chats, long conversations over coffee, yoga, walk-and-talks, and life stories. Hagedorn absolutely loves learning from everyone she meets.
Her 'Why': LP invited me to join the Halloween-themed Ambassador call in October 2021 after I fell even more in love with ROMP as part of the 2020-2021 Cotopaxi team. I showed up in my beloved giraffe suit and felt valued and appreciated for the passion I bring and delighted to learn from and collaborate with other ROMP-loving folks!
Favorite ROMP Moment: Experiencing full-body chills when her dear friend Kim summited Cotopaxi, demonstrating all that is possible, as LP so eloquently said, with access to the right tools, team, and mentality. In that single moment, it felt crystal clear: together, we are powerful beyond measure.