Tristine Lam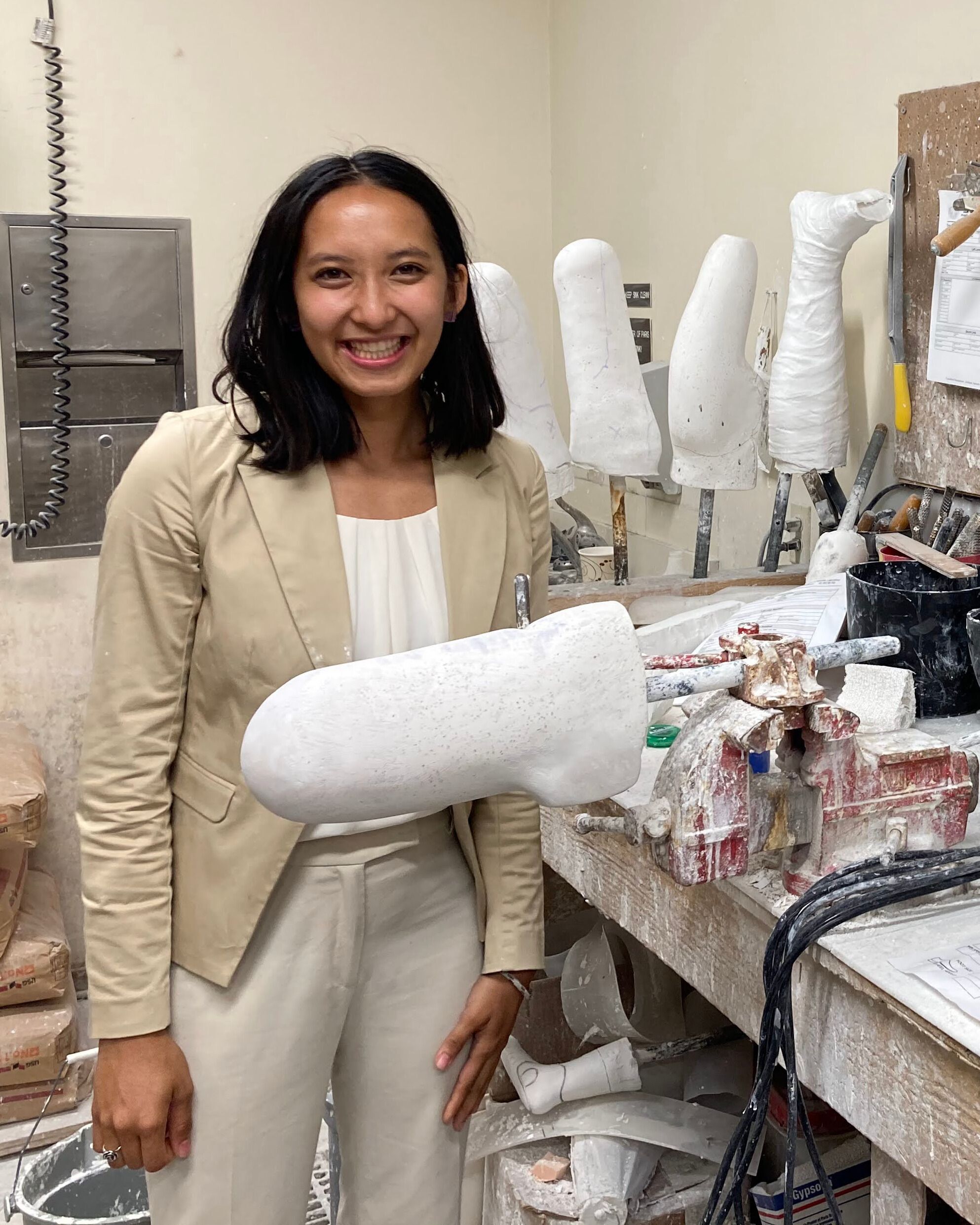 Tristine Lam is a prosthetic resident at Snell Prosthetic and Orthotic Laboratory in Little Rock, Arkansas. She earned her Bachelors of Business Administration in Marketing from the University of Texas at Austin, and her Masters of Prosthetics and Orthotics from UT Southwestern in Dallas, TX. Lam co-founded Go Beyond Climbing, an adaptive climbing group that meets every third Friday of the month at Summit Climbing gym in Plano, TX, to provide individuals with disabilities the opportunity to experience rock climbing. She is also a certified USA Climbing coach for the Team Arkansas youth team. Lam has been a ROMP Ambassador since 2021 and plans on using her experiences in the field of O&P and adaptive rock climbing to help others stay mobile, healthy, and physically independent.
Outside of work and ROMP, Lam enjoys rock-climbing, eating fruit, meditating, and hanging out with her 5 siblings! 
Her 'Why': Ever since I discovered ROMP during grad school, I quickly resonated with their mission of ensuring access to prosthetic care to those who need it most– from those living in rural Ecuadorian Amazon to our next door neighbors in the US. I knew I had to get involved in a more direct, hands-on way to share ROMP's mission, and what better way to do so than to be a ROMP ambassador. I am also excited to start collecting and upcycling gently used prosthetic components through ROMP's Components for a Cause program.
Favorite ROMP Moment: I was lucky enough to be part of the volunteer group who helped design and build the prosthetic lab at the new ROMP clinic in Quito, Ecuador, in December 2021. To work with incredible people, motivated by the same goal of improving mobility and independence, and to contribute to the accessibility of prosthetic care in Latin America, was an invaluable experience I will cherish forever.