Jordan Dunn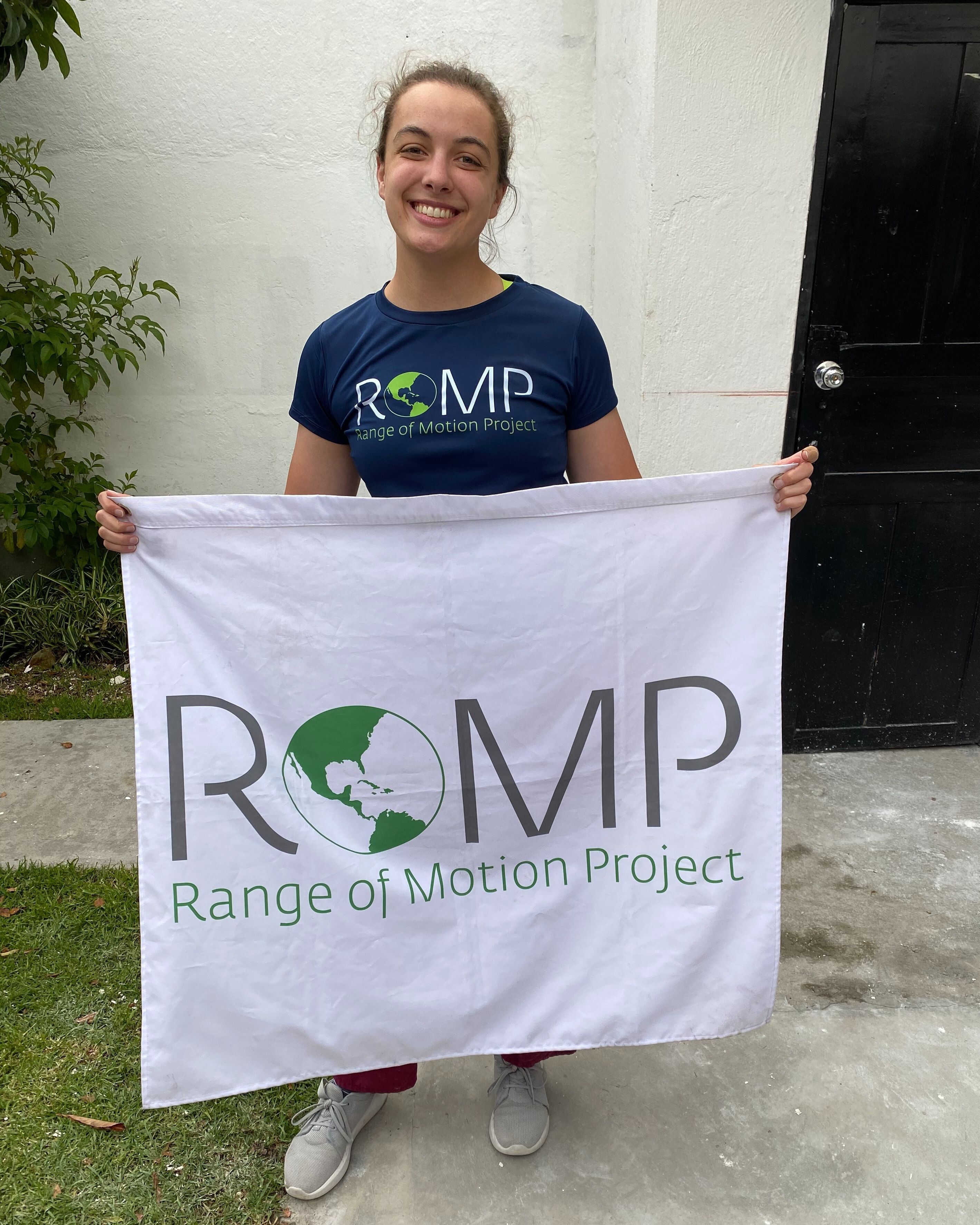 Jordan Dunn is a prosthetic resident with Hanger Clinic from Kutztown, PA.  She is a recent 2023 graduate of the University of Hartford with a Masters degree in Prosthetics and Orthotics and is currently employed at Hanger Clinic in the Lehigh Valley area of Pennsylvania. Dunn has been a ROMP Ambassador since 2022 and plans on using her passions and experiences to increase donation sites for Components for a Cause (C4C) as well as expand academic institutions' collaboration with ROMP.
Apart from school, work, and being a ROMP ambassador, Dunn enjoys spending time with friends and family, spoiling her cat, Chrysanthemum, working out at the gym, hunting, embroidery, and traveling.
Her 'Why': I took my first trip with ROMP in August of 2022 to Quito, Ecuador and absolutely loved what the organization stood for and the people I got to help bring mobility to. Volunteering has always been important to me, so I knew I wanted to spread the word about how individuals could help support ROMP; which led me to joining the Ambassador team shortly after my trip. Being an Ambassador allows me to support ROMP's mission all year round, not just during the weeklong volunteer trips.
Favorite ROMP Moment: My favorite ROMP moment is from my trip to Quito in 2022 and seeing Zahir walk with his prosthetic "stubbies"  for the first time. There was not a dry eye in the clinic and it showed me the real impact of everything we were doing by giving full mobility back to patients.