Lauren 'LP' Panasewicz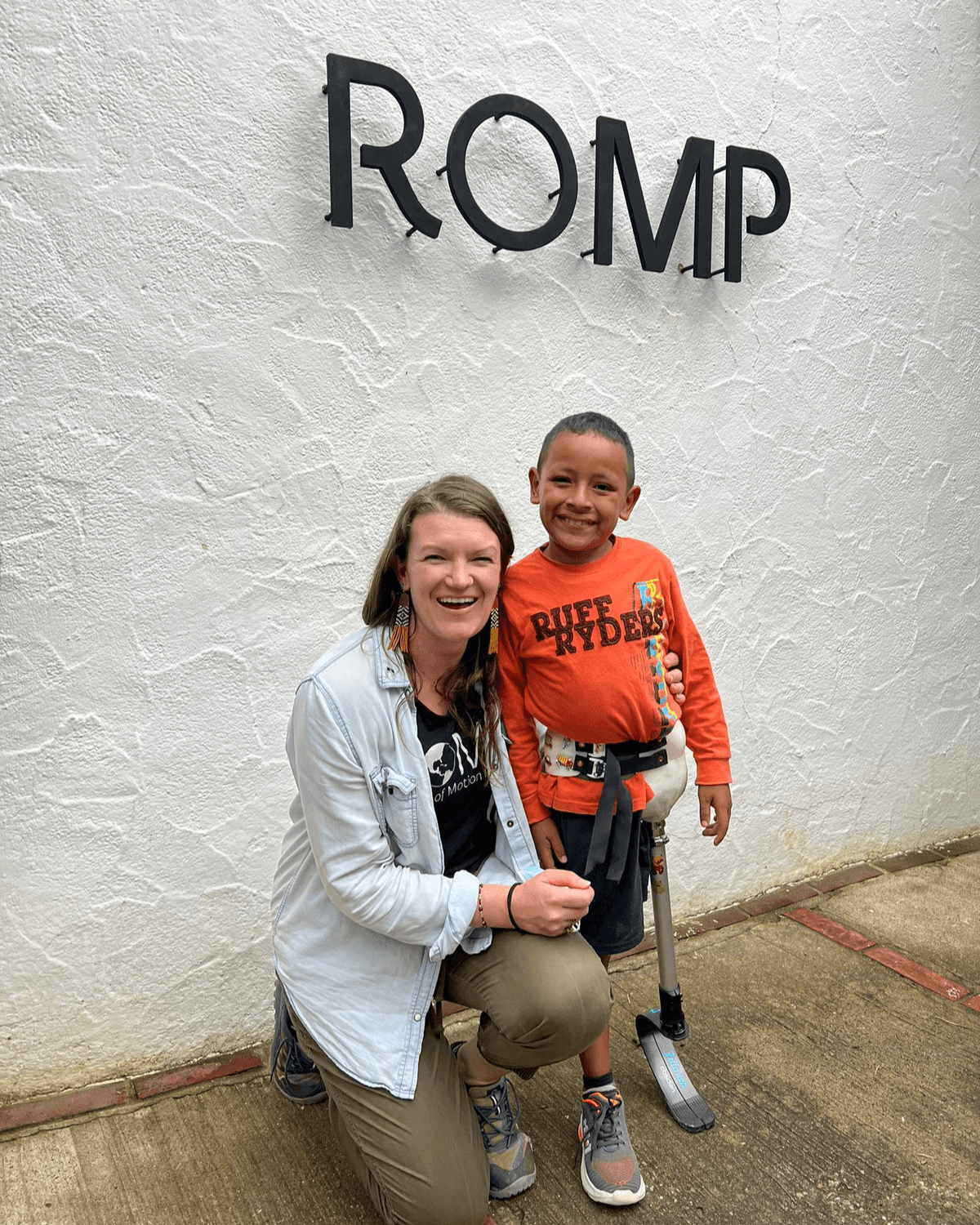 As ROMP's Director of Development, Lauren 'LP' Panasewicz focuses on high level fundraising, partnerships, events, communications and marketing for the organization.  After joining the ROMP team in 2016, LP has worked hard to grow ROMP to a million dollar organization and established an amazing community of partners, donors, volunteers and ambassadors. 
With a B.S. in Civil Engineering from Gonzaga University and an M.S. in Environmental Engineering from the University of Colorado with a certificate in Engineering for Developing Communities, she has dedicated her career to improving infrastructure, access, and healthcare in resource poor communities. She also worked for five years in adaptive sports and therapeutic recreation, helping people with disabilities learn how to ski. 
Working with ROMP patients, LP discovered a passion for storytelling through film and has been part of producing dozens of short films about ROMP over the years including award winning film La Cumbre and most recent film Voluntariosa. She's summited Cotopaxi five times with the Climbing for ROMP teams raising over $600,000 for prosthetic care. 
When not busy working or traveling for ROMP, you can find LP exploring the mountains in Colorado with her husband and her dog. She lives for skiing in the winter and hiking or rafting in the summer. She also makes beaded jewelry and donates a % of proceeds from her jewelry sales to ROMP.
Her 'Why': LP believes wholeheartedly in the power of mobility and that our physical mobility is such a huge part of our identity and our overall well being. She is grateful to work for a mission she deeply cares about with a passionate community of change makers.  
Favorite ROMP memory: Playing soccer outside with our 8 year old patient William and volunteer Tino at the new Guatemala clinic space. Futbol is truly a universal language and was such a huge part of my life that it's wonderful to share that with others and see them get back to playing a game they love thanks to ROMP.  Also - the inaugural climb team lip sync contest in the lodge in 2022.