Sara Caizaluisa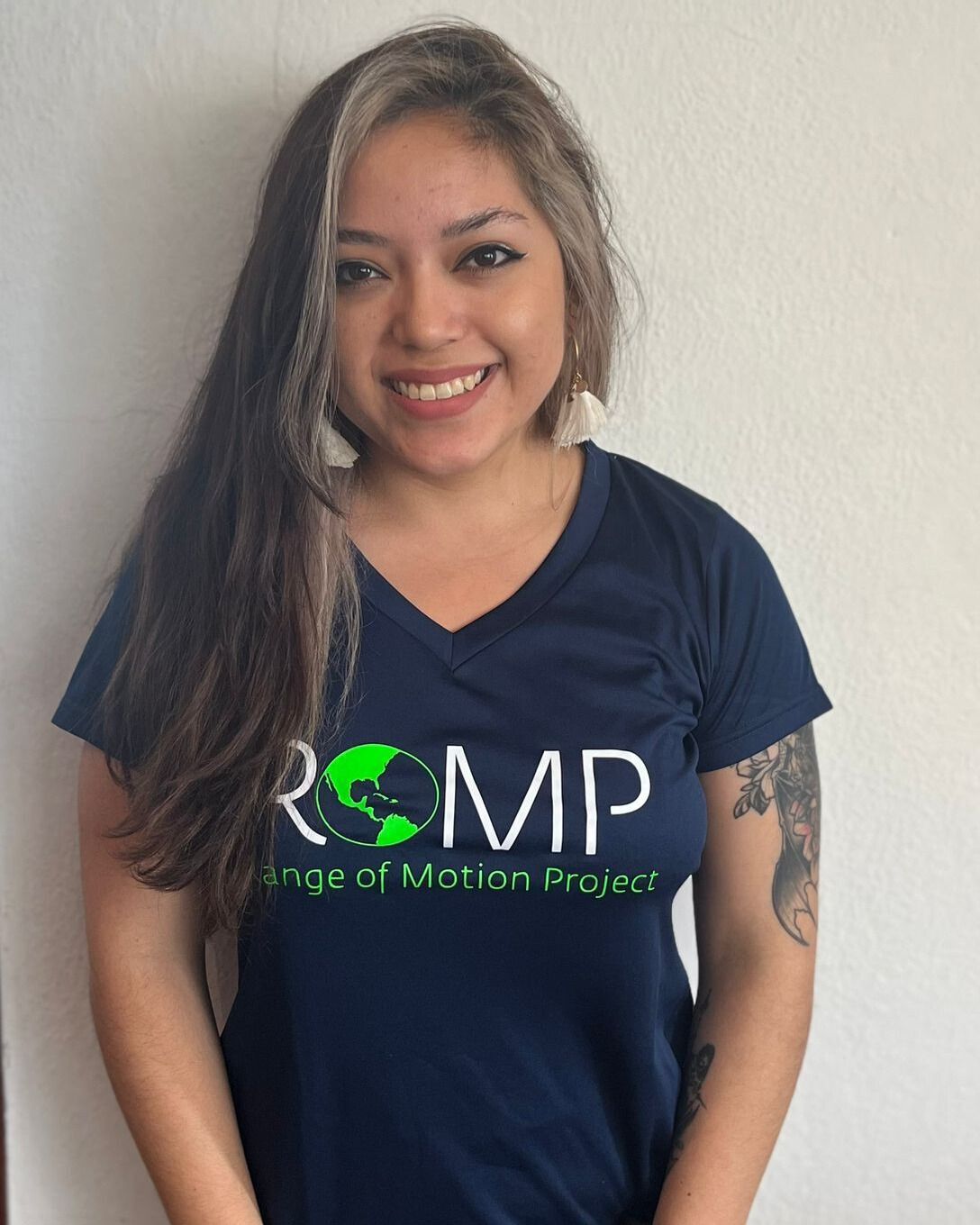 As ROMP Global Jr. Administrative Assistant, Sara Stefanía Caizaluisa Córdova supports the Administrative and Human Resources division. She helps ROMP achieve a more mature life stage by supporting several projects to help to comply with best practices and systems. After joining ROMP in 2023, Caizaluisa works to support ROMP Ecuador and ROMP Global with the continuous improvement of ROMP's processes that guide ROMP to fulfill its mission of providing mobility and independence to patients who need it most.
With an economics degree from the Central University of Ecuador and a master's degree in Public Policy Evaluation from the Institute of Higher National Studies, Caizaluisa has experience in the area of ​​academic research, teaching, and data management and analysis in banks of Ecuador.
When she is not busy working, Caizaluisa enjoys spending time with his family and friends, having long conversations and laughs with the people he loves, as well as exercising and dancing.
Her 'Why': She was always aware of the inequality in Latin America and the institutional fragility of Ecuador, where thousands of people have no access to health, education, or quality of life. Seeing in ROMP how dignity is given to patients through something invisible like mobility moved her life from day one.
Favorite ROMP memory: Despite her short time at ROMP, Caizaluisa considers that contact with each patient has been invaluable since they allow her to learn about their life stories, make visible the reality they have to face, and admire their resilience. However, her best memory is when he saw a patient with a newly delivered prosthesis walking for the first time after a long time in a wheelchair.